By Nick Piludu, photos by Aron Tanti
Conservation officer Nick Piludu looks at the highlights of this year's autumn bird migration so far.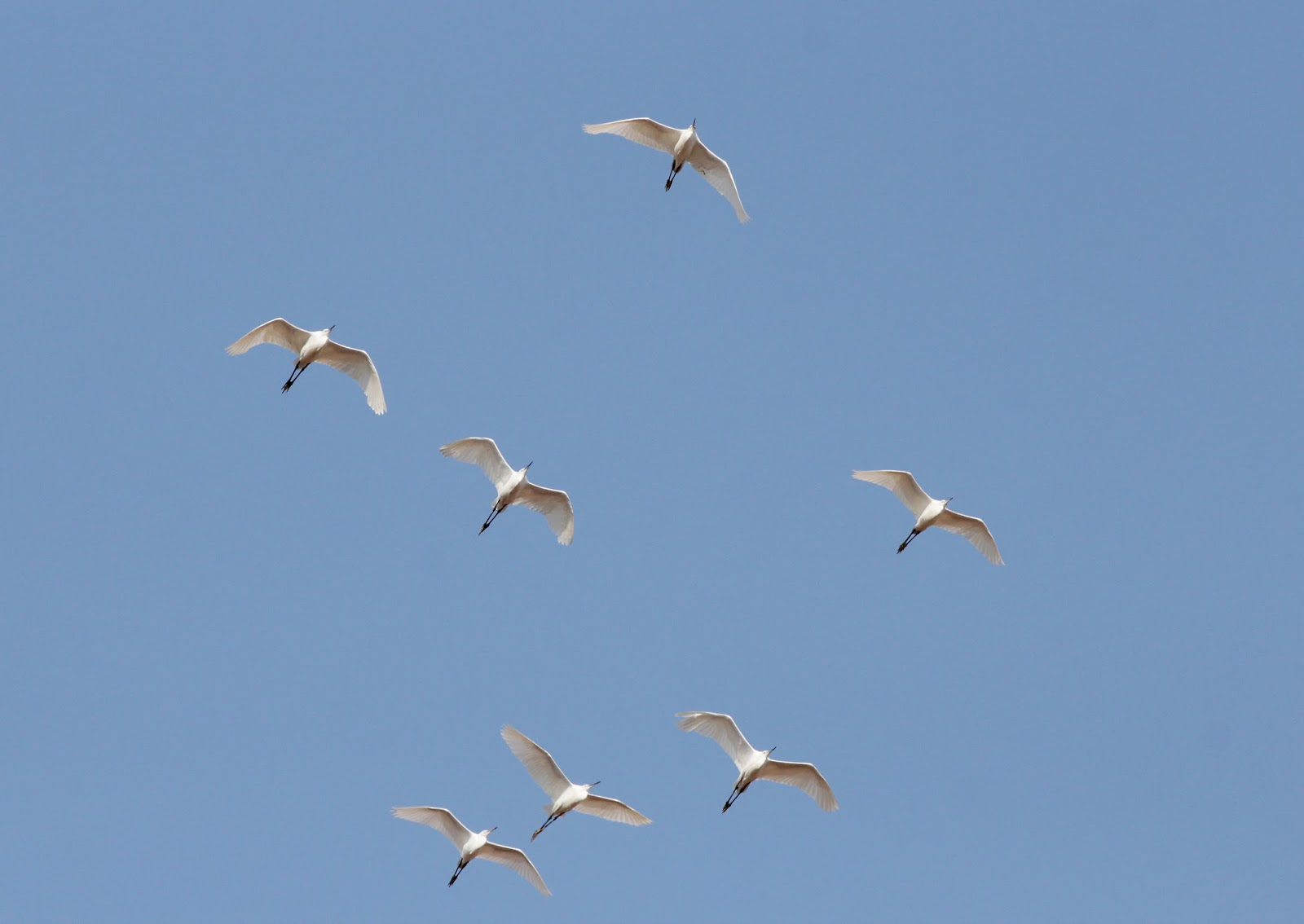 Little Egrets
At the end of August summer's still wrapped around the islands and the first thunderstorms are yet to pour their rage on the dry valleys. But the days are slowly growing shorter and the migration instinct is waking up in birds that have spent their summer in Europe. The first Little Egrets (Agrett Abjad) caught  me by surprise about a month ago as they flew over Xemxija Bay, moving between the wetlands of Simar and the old saltpans in Salina, which had turned into a dry stretch of mud and salt under the unforgiving summer sun.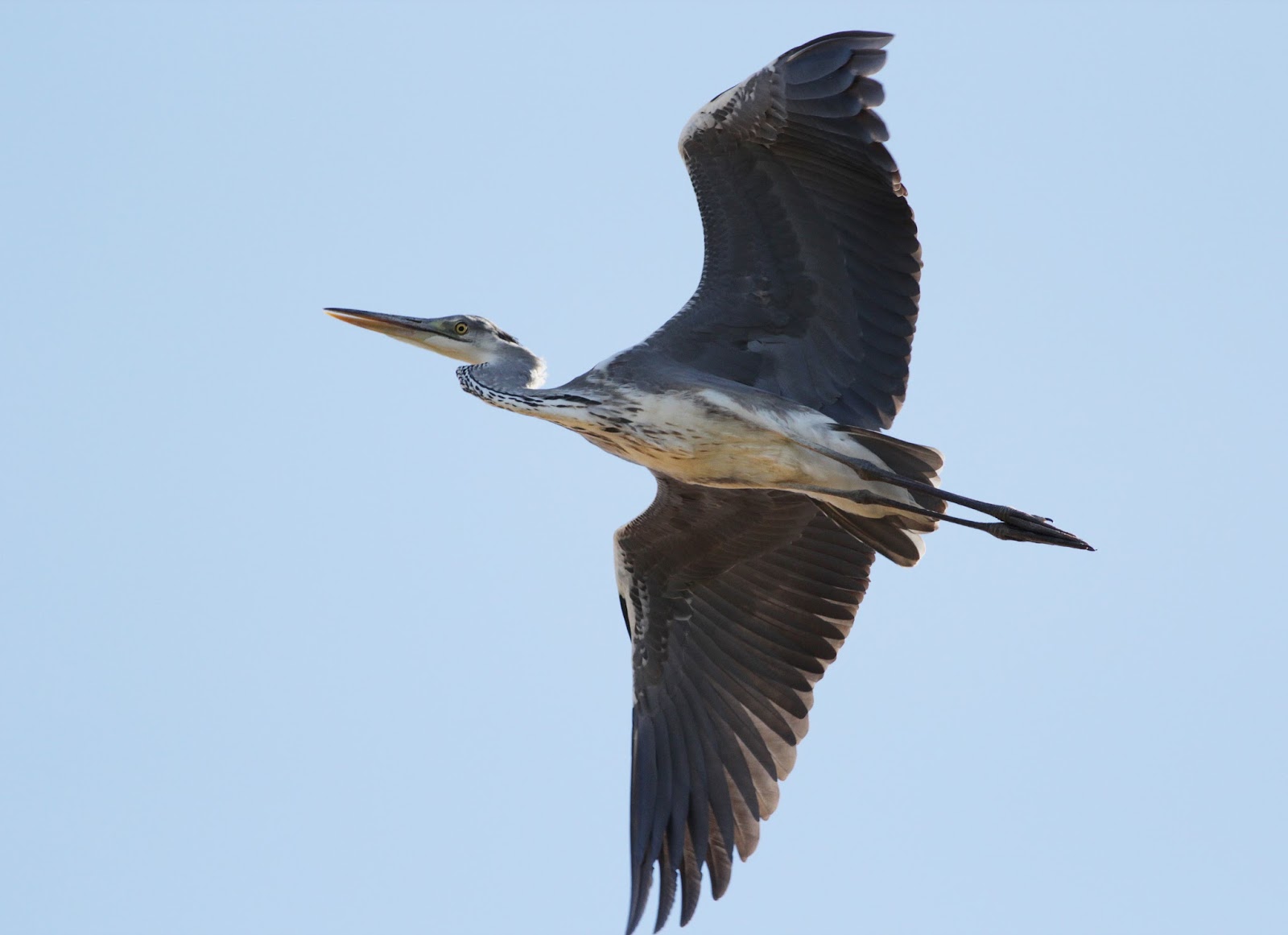 Grey Heron
The Little Egrets announced the arrival of autumn migration, which then rolls in from the North in waves. Flocks of birds cross the Mediterranean on their way to Africa, following routes marked in their most primal instincts. Grey Herons (Russett Griż) fly along the south-western cliffs, and Turtle Doves (Gamiema) speed through the valleys with their fluttery, nervous flight that makes them look like they are constantly late for something. Later, the Flamingos (Fjamingu) appear in a whirl of pink feathers, unpredictable as usual with their jerky, scattered migration pattern that takes them from one Mediterranean wetland to the other.
At the beginning of September the rains bring large flocks of Night Herons (Kwakka), descending from the grey sky to find shelter in the woodland at Foresta 2000. This season the countryside is dominated by Bee-eaters (Qerd in-Naħal). Large flocks dart through trees and bushes, their extravagant bright colours catching the eye of the observer.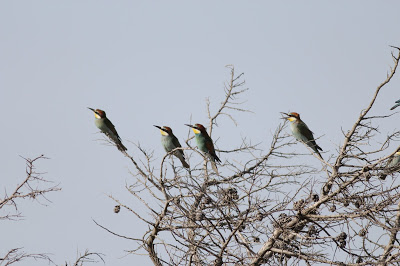 Bee-eaters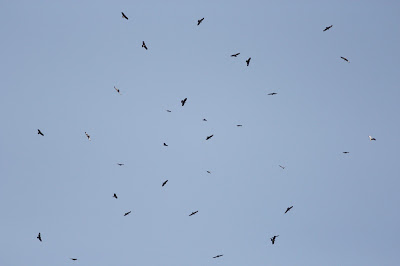 It takes a couple more weeks before birds of prey begin to reach the islands. By mid-September southerly winds starts blowing in from Africa, slowing down the raptors flying from Sicily and forcing them to land on Malta. This is the peak of the autumn migration. Marsh Harriers (
Bagħadan Aħmar
) and Honey Buzzards (Kuċċarda) fly in in their hundreds, looking for a place to spend the night. The woodlands at Buskett and the valleys under Laferla Cross become the stage for one of the most spectacular wildlife performances in Malta, as birds of prey gather in the sky, circling and riding the thermals.
When the sun is low on the horizon, the first Honey Buzzard slowly descends and reaches the trees – after that, birds start to gently rain on the woodlands to find shelter in the canopy. 
It's the equinox and
autumn has officially started.
Honey Buzzard