Last week we travelled to the UK to take part in the annual British
Birdfair
, a bustling 3 day event featuring hundreds of stalls and speakers from the worlds of birdwatching and nature conservation, and came away feeling very encouraged by the overwhelming support we received there.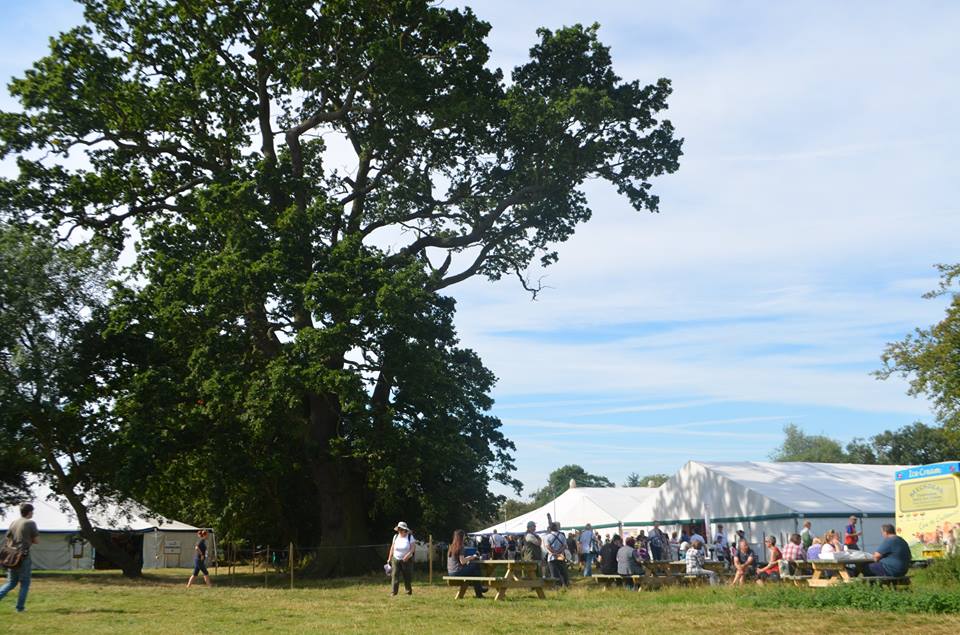 At the Birdfair, Rutland Water Nature Reserve
Since the very first fair in 1989 when money was raised to help the situation in Malta, the event organisers have chosen to raise awareness and funds for a different conservation issue each year. This year was once again a matter close to our hearts, fighting illegal killing of birds in the Mediterranean.
BirdLife International
opened the event by launching a new
report
, 'The Killing', based on the first ever scientific study to calculate the scale of illegal killing across the Mediterranean.  It made for sad reading, with an estimated total of 25million birds illegally killed across the region every single year, and highlighted Malta as the country with the highest intensity of illegal killing anywhere in Europe – a shocking statistic I'm sure you'll agree.
However, many of the birdwatchers and nature lovers visiting the Birdfair were determined to do something about it, and over the 3 days hundreds of people visited our stand and attended our talks to pledge their support to our work – either by joining BirdLife Malta, donating or writing to their MEPs about Malta's reintroduction of finch trapping.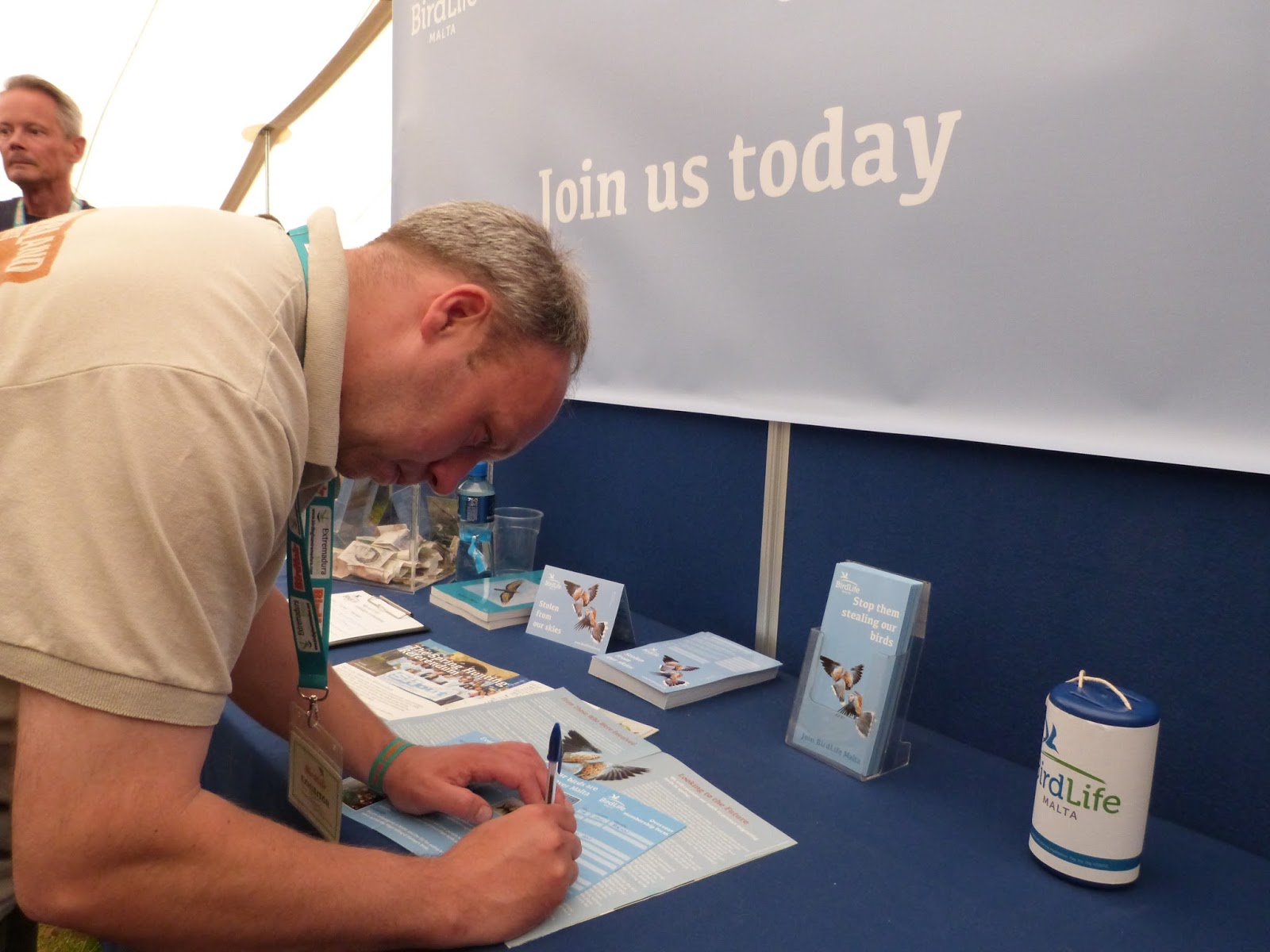 A new BirdLife Malta member! Thanks to all who joined this weekend.
Director Steve Micklewright gave several talks over the weekend about the work of BirdLife Malta
It was also a fantastic opportunity to meet up with our friends from conservation organisations in other countries – particularly those who are working to combat wildlife crime, such as
Birders Against WildlifeCrime
(BAWC) in the UK and BirdLife partners in Lebanon, Cyprus and Egypt – all of whom are doing inspiring work to save birds in their parts of the world.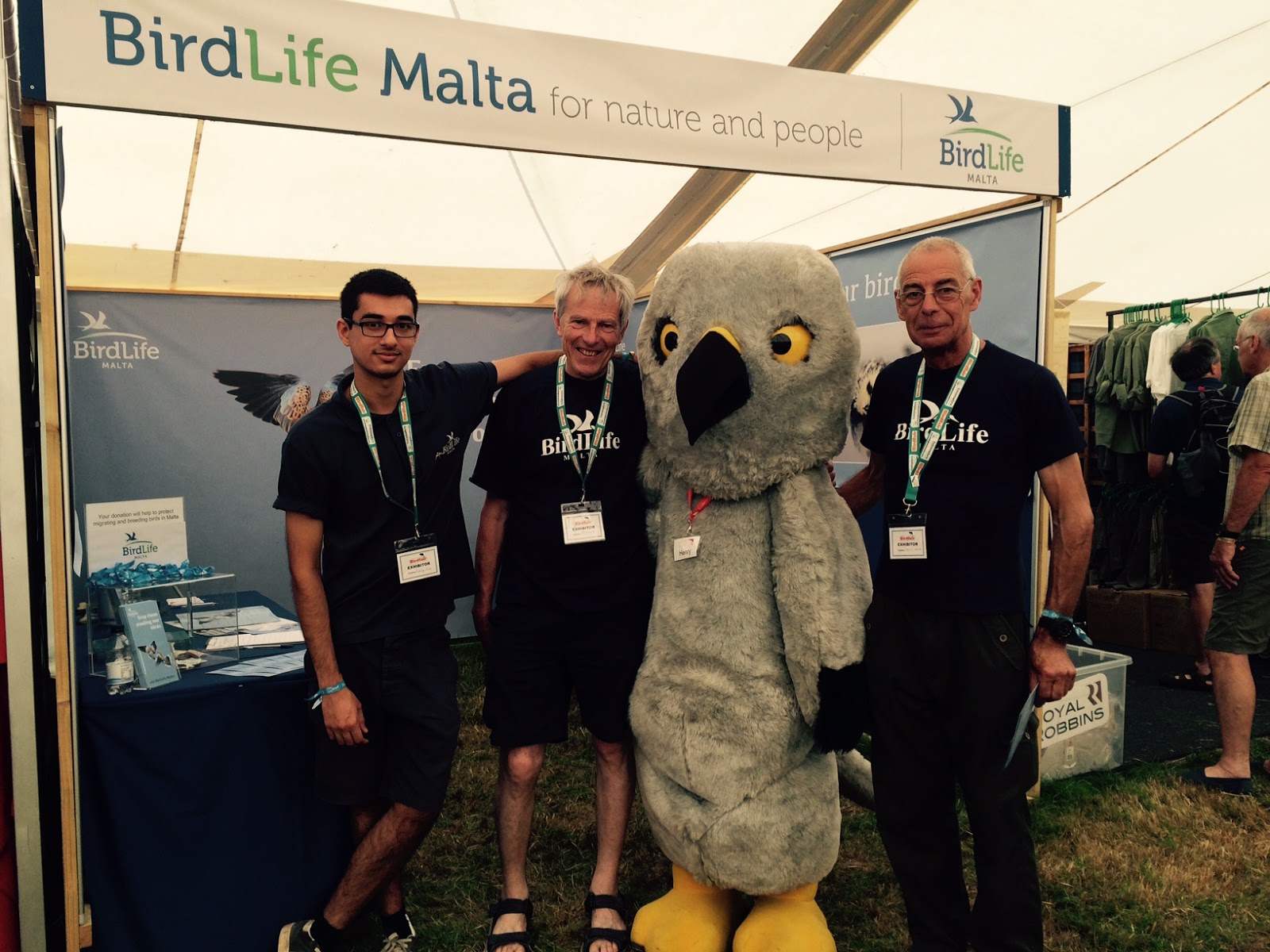 BirdLife Malta volunteers with Henry the hen harrier, Birders Against Wildlife Crime mascot
We give our heartfelt thanks to every single person who came to speak to us, who left a donation, became a member, wore one of our t-shirts, took a postcard to send to their MEP, who expressed an interest in volunteering.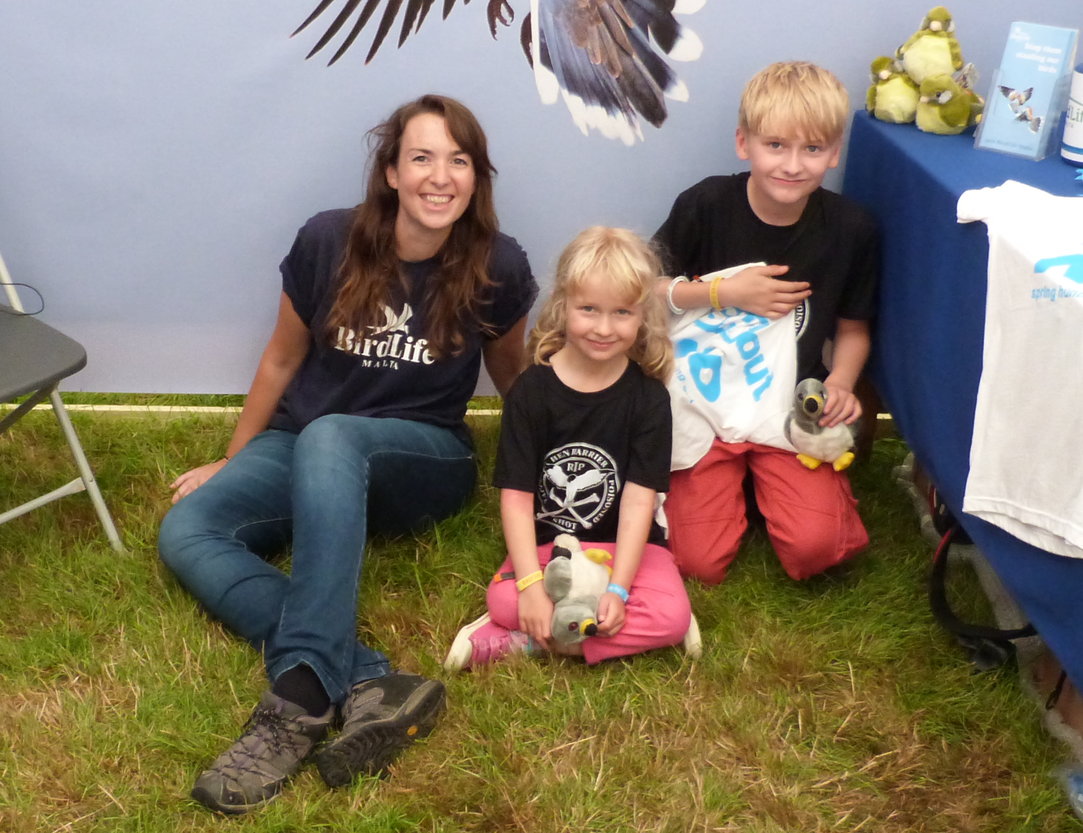 We finally met Jack & Lucy, two of our youngest supporters who both donated pocket money to BirdLife Malta during the referendum!
It was genuinely inspiring for us to meet so many people who care about our work; together we really can make a difference for our birds.
See you next year!