This summer, BirdLife Malta is holding a sparrow photo competition through our Spot a Sparrow project. It's open to all ages, with big prizes up for grabs, and the chance to have your photography displayed in a public exhibition! Intrigued? Read on to find out more!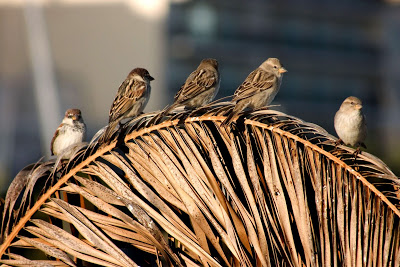 Spanish Sparrows
Spanish Sparrows (
Għasfur tal-bejt
) are one of Malta's most common and widespread birds, found across all the Maltese islands. Often overlooked by bird watchers and nature enthusiasts alike, these seemingly plain little birds may be more beautiful and interesting than you think! By drawing attention to such an easily accessible species, we hope to improve public awareness and appreciation of the nature that can be found all around us.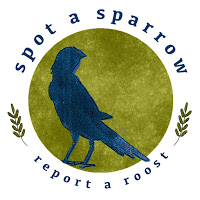 Spot a Sparrow is a citizen science project run in association with the Inspire Foundation that uses reports by the public to map sparrow roost sites in Malta and Gozo. During Autumn and Winter, sparrows gather in roosts of up to several hundred to sleep in trees together overnight and can be very noisy indeed. But as roosts become smaller and quieter over summer, we're holding a photo competition to ensure that awareness of sparrows doesn't diminish as well
The competition has two categories; adults, and under-12s, and there will be a winner and two runners up for each. Finalists will be chosen by BirdLife Malta, and then a public exhibition will be held where you can vote for the winner.
The adult winner will receive a goody bag packed with bird and nature themed treats, from books to posters. Plus the grand prize of a one-on-one wildlife photography workshop with one of BirdLife Malta's expert photographers!
The under-12s winner will receive a fun-packed goody bag, including a pair of bird-watching binoculars, a nature colouring book, and lots more!
In case that's not enough, winners will also have their photo published in BirdLife Malta's member's magazine. Plus, both winners and all runners up will win a beautiful metal Sparrow pin badge, and a large, professional print of their photo.
To make sure your photo stands out, try to capture something really unique and interesting. Sparrows are very resourceful at nesting, so look out for weird and wonderful nest locations! Sparrows have also been known to engage in some strange behaviour that can make for brilliant photos – like admiring, or even fighting with, their own reflections!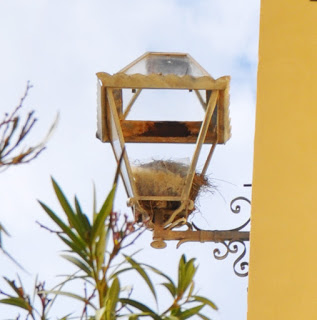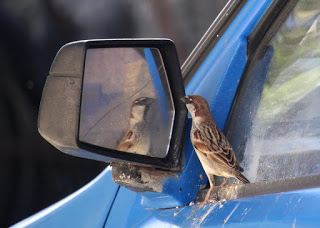 In fact, plumage abnormalities are a little more common in Malta than elsewhere so, if you look carefully, you may just spot a particularly unique sparrow! These abnormalities may include some (or even all) of the feathers being completely white. In even rarer cases, Spanish Sparrows have been seen that are half male and half female, with a distinct line down the middle separating the two contrasting feather colourings!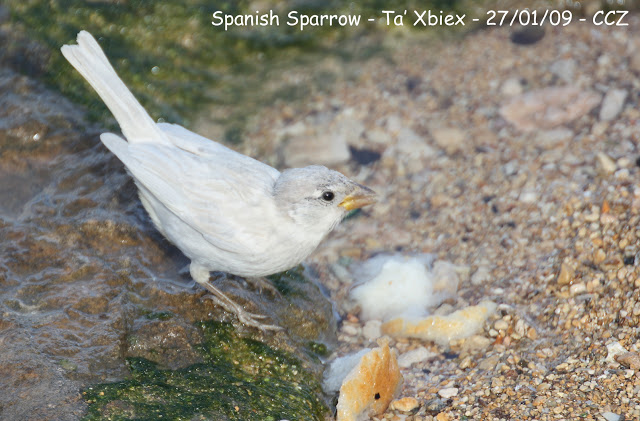 To enter, send your photo(s) to [email protected], giving us the following information; your name, category (adult/under-12), your phone number and email address, and a caption for your photo (optional).
Check out the links below to find out more about both the competition and Spot a Sparrow in general. Happy sparrow spotting!