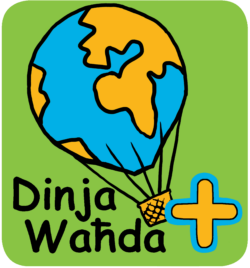 A new Action Guide
Dinja Waħda Plus is BirdLife Malta's new Action Guide and programme for learning and caring about the natural world we live in. Dinja Waħda Plus moves out of the classroom into nature on and around the school grounds while introducing stronger links with the curriculum. The new Action Guide presents new resources and old favourites in a book packed with activites for each year group, including Kinder 1 and 2.
Dinja Waħda Plus engages the teacher as well as the children in changing their class and school environment to connect more with nature. The programme uses an approach to teaching and learning that links everday curriculum subjects and opens new understanding of the natural world for teacher and child alike.
How does it work?
Dinja Waħda Plus is being introduced gradually in schools. In 2019-2020 two pilot schools are giving feedback on the new programme, while we respond to feedback with resources, support and activity adjustments. Each year, new schools will be added to the Dinja Waħda Plus schools that are given staff training to carry out the activities successfully and integrated with the curriculum.
Want to know more?
If you are a class teacher or a headteacher and want to book your school for this exciting new journey in education for sustainability, send an email to dinjawahda@birdlifemalta.org. Dinja Waħda Plus will award schools for their environmental education commitment through the same point system as Dinja Waħda. Make sure to contact us before you change to the Dinja Waħda Plus programme!
Year 3
Year 4
Year 5
Year 6