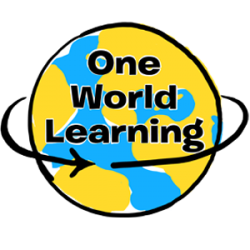 BirdLife Malta believes that regular contact with nature is the right of every child, teenager and adult. Connecting to nature has the power to improve health, wellbeing and happiness. It can also inspire us to care about our environment and make environmentally-responsible decisions which ensures our wildlife, habitats and biodiversity will be there for generations to come.
One World Learning (OWL), is an Erasmus+ funded project which takes BirdLife Malta one step closer to achieving this. We will take the experience and expertise of six partners from Europe and create an international environmental education programme, applicable for any context and country
About
One World Learning
One World Learning will lead to inquisitive, empowered, socially inclusive, and environmentally-responsible individuals and communities across Europe. Our final outcome will be to share our programme with all European member states through the BirdLife International partnership.
Throughout the project we will be collecting data on the current trends in environmental education through the BirdLife Europe partners so as to ensure the programme is based on the latest innovations and research in environmental education.
Our objectives:
– To strengthen partnerships and networks between European countries in the field of environmental education
– To develop an international environmental education programme based on best practice and European standards
– To promote positive environmental behaviours, citizenship, critical thinking and innovation in children and youths.
– To strengthen teacher and leader professional development in the field of environmental education
– To promote diversity and intercultural exchange through language learning for children
– To promote new interests in science learning through opportunities for practical outdoor activities
– Promote international awareness of the educational and health benefits of learning in the natural environment using both local and international research findings.
– To demonstrate the connections between outdoor learning and social inclusion
The project will address the urgent need for encouraging active citizenship, critical thinking and intercultural exchange across communities in Europe as recognised in the Lisbon Treaty. Through learning and understanding that everyone has a role to play in protecting our environment and empowering children and adults to do so we encourage participants to be active citizens, to think critically about how they can improve their local environments and learn and share knowledge and experiences from other individuals and communities across cultures and countries.