It's Time. aims to create the BirdLife International Youth Leaders Council. Youth leaders will be trained and equipped with skills and knowledge to initiate and lead a series of meaningful actions to protect nature worldwide.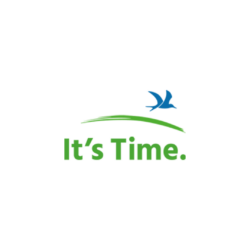 Climate change and loss of biodiversity concern everyone! We must act together now, therefore we are working in this Erasmus+ funded project with BirdLife International, Station Europe, Ornithological Society in Romania and BirdLife Poland to bring together young leaders across the world who are motivated and ready to act for nature.
Sir David Attenborough recently stated that: "Saving the planet is now a communications challenge". He is referencing the fact that conservationists often know what the problems are, and how to solve them. What is missing in the sector are clearer messages, which encourage more support and action.
We want to create an international community of young people for whom nature is a value and are equipped with skills to protect it. Planned activities include training programmes for youth leaders in order to build their skills and ability to introduce changes for nature protection.
Here you can find a draft of the Regulations of the BirdLife International Youth Leaders Council, the final version of which will be created and adopted by the Council itself.
What's next for you?
We have a great opportunity for two youth leaders to attend the BirdLife100 World Congress and training in Cambridge between 11-16 September 2022.
For more details about the vision and the programme, click here.
Thanks to the Erasmus+ funding, you will be covered with:
Travelling to/from Cambridge
Day trip to London to attend a one-day conference
All meals included
Accommodation in a youth hostel in shared rooms
Congress registration fee
Certificate of attendance
Criteria
Age between 18-25 years old, living in Malta
Have a valid passport to travel to the United Kingdom
Be engaged and enthusiastic about birds and nature conservation
Eagerness to dedicate time before and after the World Congress to build the Council and strengthen the BirdLife youth network in Malta
To apply
Send us a video (2-3 minutes long, maximum) showing us your interest in nature conservation and answering the question: "Why should I become part of the BirdLife International Youth Leaders Council?"
Send us your video by 10 August 2022 at midnight to [email protected] with the subject of the email "BirdLife International Youth Leaders Council [Name and Surname]".
Please mention in the email whether you already have a valid passport.
BirdLife Malta is committed to processing information in accordance with General Data Protection Regulation (GDPR). The personal data collected on this form will be held securely and will only be used for VAT auditing purposes. You have the right to request to see a copy of the information we hold about you and to request corrections or deletions. If at any time you wish to remove your details from our records, please contact [email protected].