If your child likes birds and nature why not help them to continue discovering the natural world by joining BirdLife Malta? Klabb Ħuttaf is Malta's biggest wildlife club for young naturalists.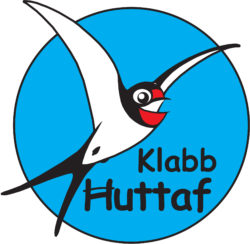 Here's what you get when you join Klabb Ħuttaf:
You can come to our nature activities, have fun and make new friends. Most of our activities are outdoors: birdwatching, hiking, tree-planting, boat trips and visits to nature reserves. Teenage members also go camping, bike-hiking and night hiking. Your family and friends are always welcome to join.
We'll send you Il-Ħuttafa every two months. Il-Ħuttafa is our junior magazine and it's full of news, pictures and interesting facts about birds, nature and the environment. You'll love it.
We'll send you our special Membership Card and Natura u Kuluri – our special junior-members-only Maltese nature colouring book.
Klabb Ħuttaf membership is €10.00 for 12 months. The subscription is strictly for children under the age of 16. Click here to join now.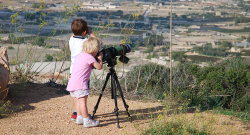 You can also join BirdLife Malta as an adult and enrol all your family for free. That way you can all get out and enjoy nature together. In addition to the above you get the following with a family membership:
Bird's Eye View magazine four times a year. The magazine includes features on family walks in the countryside and wildlife to look out for.
Invitation to exclusive member-only family events, such as our summertime sunset boat trips and nature discovery days.
Adult annual membership costs just €20. Click here to join now.