The BirdLife Malta Young Birders Club is an exclusive group within the wider Klabb Ħuttaf. It targets children aged 8 to 13 who are showing interests in birds, birdwatching or nature in general.
The club is lead primarily by local birdwatchers and bird ringers and its aim is to nurture the interest of children who show an inkling to birdwatching such that their interest grows more and more. Different factors make birdwatching in Malta not a very easy hobby but this club aims to make sure these young birdwatchers are at the right place, at the right time.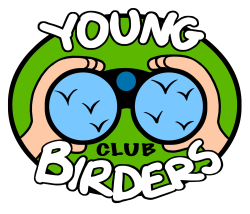 Members of the Young Birders Club meet at least once a month in different locations in the Maltese Islands depending on the season and on what birds one is most likely to see during that particular month. During peak migration seasons the frequency of meet-ups is increased such that children can make the most of the best time of the year for birdwatching.
The club is still relatively young as it was set-up in January 2022 but a wide variety of birdwatching-related activities have already been organized including:
Birdwatching trips to Comino
Birdwatching walks in different parts of Malta
Bird ringing demonstrations
Visits to our nature reserves
Birdwatching boat trips
An owl pellet dissecting activity
Visits to bird migration hotspots
In the three extracts below from our page on Il-Ħuttafa magazine you can read about the first year of activities as recounted by three members of the club.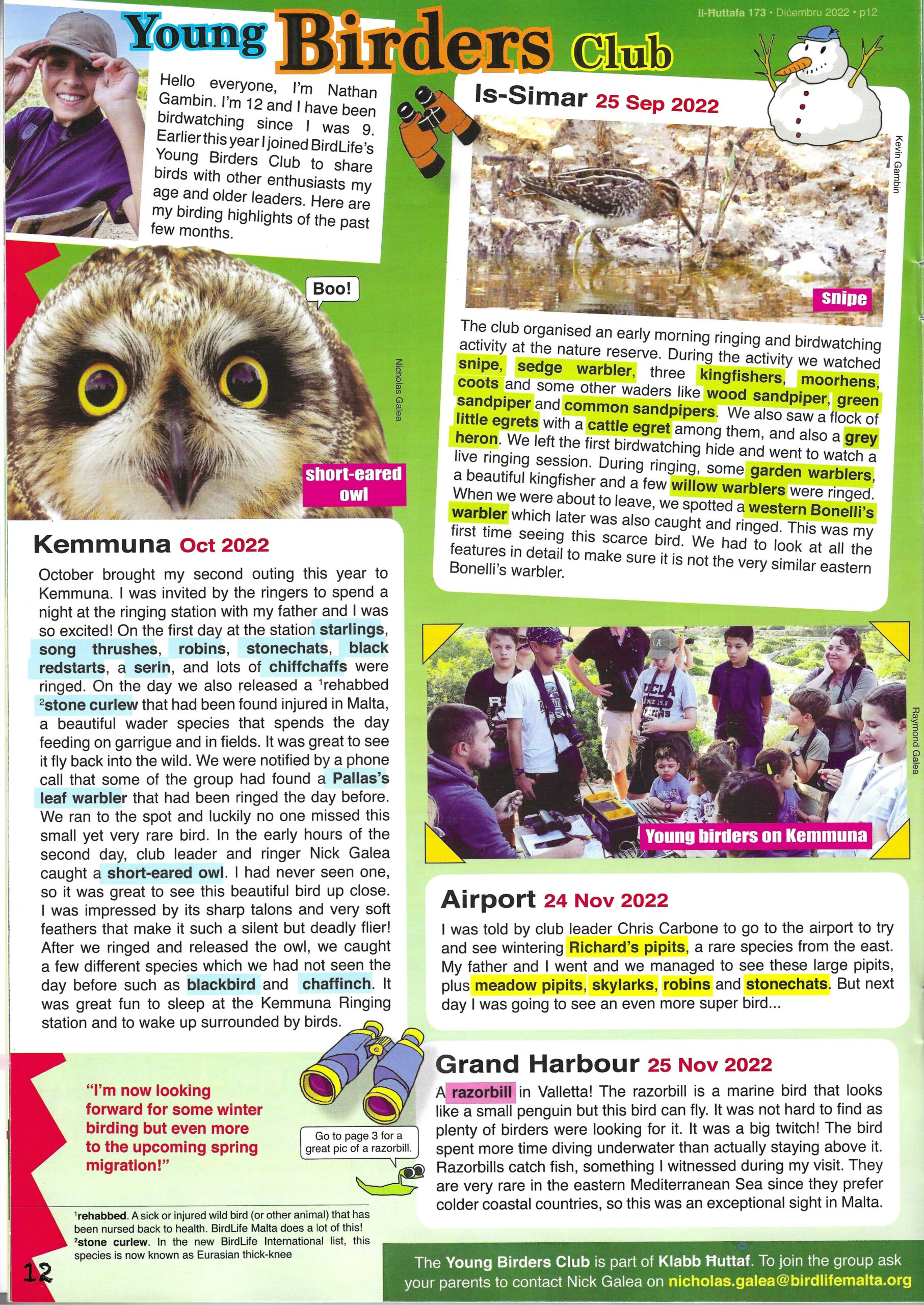 The ultimate aim of this club is to build up a group of young naturalists who meet-up regularly in the Maltese countryside and hopefully grow into the next generation of birders and conservationists.
If you know a child that is keen to learn more about birds and nature, and would like to join the BirdLife Malta Young Birders Club please get in contact with club leader Nicholas Galea who will advise on the club's next outing. Click on the button to send Nicholas an email to join!