Action for Nature
Starting in January 2016, BirdLife Malta is hosting an exciting new project called Action for Nature. It is a 20 month project involving an international exchange with scout groups from Hungary and Norway coming for 1 week to Malta. They will be running their own environmental campaign with the support of Scout and BirdLife Malta leaders. The environmental campaigns are focused around the BirdLife Malta nature reserves and the Scout Campsite, and will work to improve the area for humans, wildlife and the environment.
We have just seen the successful completion of our first exchange with a YMCA scout youth group from Hungary and the Tarxien Venture Scouts. They carried out management work on Foresta 2000 Nature Reserve and ran an open day event with around 100 people attending. They worked together as a team to raise awareness of the nature reserve and the importance of protecting Nature. To read more follow this link.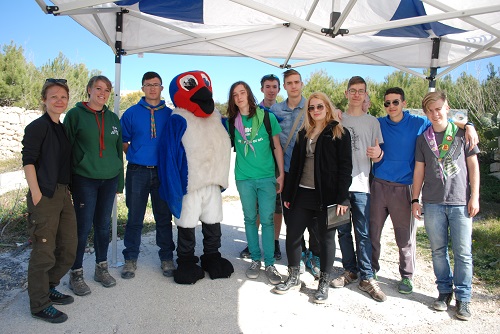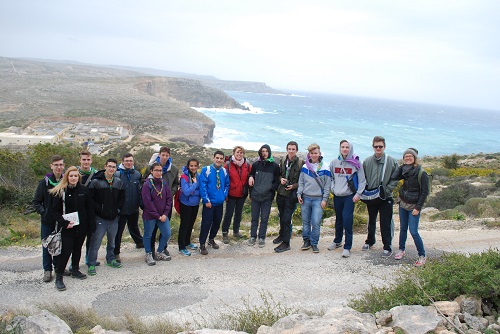 Scouts and Girl Guides
Did you know about the possibility of achieving some of your badges with BirdLife Malta?
BirdLife Malta Nature Reserves are now offering specialised visits specifically for Scout and Girl Guide groups. We will organise fun and educational sessions according to the aims of the different badges:
Biodiversity Badge for Girl Guides:
– Brief lesson about the importance of biodiversity.
– Biodiversity quiz and ID-sheet to explore the Nature Reserve.
– Hands-on activity: building a nestbox.
– Bird watching inside our hides
Bird Lover Badge for Scouts:
– Ringing demonstration and lesson about the physical characteristics of birds.
– Bird watching inside our hides. Get to know which birds migrate over Maltese Islands.
– Nature trail exploration. What birds can you hear around?
– Hands-on activity: building a nestbox.
A suggested donation of €40 per group is requested.
Whether you would like your group to achieve one of these badges, or you have different one in mind (related to nature) don't hesitate to contact us:
Email us at education@birdlifemalta.org or call the BirdLife Malta office 2134 7646, extension 503 for Education
We would like to hear from you!